! Begin Smooth Blend Pages IN and OUT supplie by http://www.hypergurl.com --> <! End Smooth Blend Pages IN and OUT -->

Toilet hire is usually thought of in two situations – Construction sites and Events.

CONSTRUCTION

Construction companies must provide facilities for the guys whilst on site. The Health & Safety guidelines insist that toilet facilities are available and in many cases ask for other facilities including warm water hand wash and other welfare provisions. We can help you with all of this and will service the toilets on a weekly basis. The generally accepted guide is one toiletfor up to ten workers We also have available our LOO-HAUL unit – perfect for mobile work crews..

PARTIES & EVENTS
Events come in all shapes and sizes. Maybe it's a birthday party for the teenagers, maybe it's a wedding, maybe it's an Agricultural show, or maybe a major music concert. As you will see by visiting our Events pages, we supply several alternatives. The most popular option is the EVENT single loot. When you want something better we have our AVENTA trailer units. These are perfect for weddings and parties and offer a quality alternative to units that are twice the price to hire.
If you are running an event with a lot of people consider the chart for how many you may need. For events where more than six single loos are needed, we always recommend a Disable unit. Also you should consider whether a Urinal block might be an effective and economic solution for larger crowds.
ALCOHOL
Always remember that if alcohol or other drinks are present at an event it increases the number of loos needed significantly. Up to twice the number may be required!

PRICES
For guidance we have put some prices on this website to give you a clue. These are 'low-season' prices. During the high-season these prices do increase. there is more demand and we are very busy during the months of May to August. This is why we charge more. Talk to us for a firm quote. If you want to hire in the high-season time, book early and we can guarantee you a booking and control the price.
| | | | | | |
| --- | --- | --- | --- | --- | --- |
| No. Of People | 2hrs | 4hrs | 6hrs | 8hrs | 10hrs |
| 10 | 1 | 1 | 1 | 2 | 2 |
| 50 | 1 | 2 | 2 | 2 | 3 |
| 100 | 2 | 2 | 3 | 3 | 4 |
| 250 | 3 | 3 | 4 | 4 | 6 |
| 500 | 4 | 4 | 6 | 6 | 8 |
| 1000 | 6 | 6 | 8 | 8 | 10 |
| 2500 | 10 | 14 | 16 | 18 | 20 |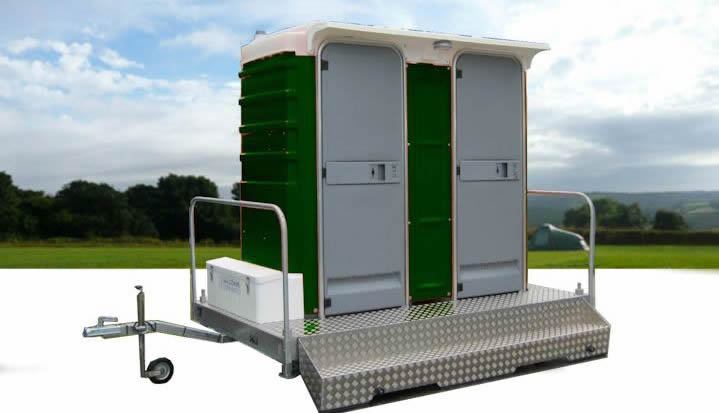 For further help and guidance, and a firm quote, talk to Tanya or Andy on 01904 400274 or email sales@A64loohire.co.uk